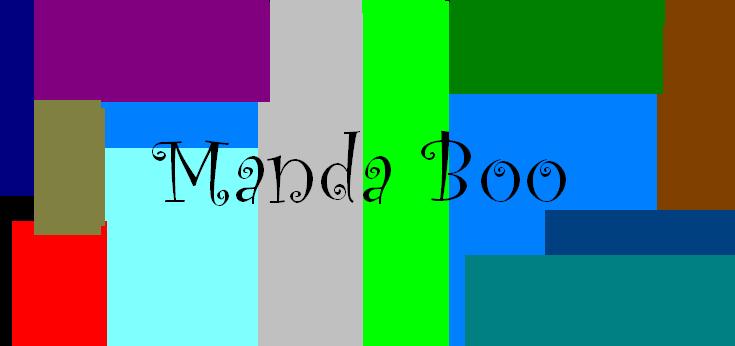 Future:
Major: Psychology and Culinary Arts
Minor: Writing or Business
College Choices: Clark Atlanta University, or Bethune Cookman, or NC AT&T.
(CAU is on the link for the battle of the bands... watch them. I wanna be a Essence dance girl for them or either a 14 Karat Dance Girl for Bethune or a Sophisticate Flag Corp girl for Bethune.)

Job: Physchologist
Kids: 5 or 7
Kid names: Damion Maurice, Josh Antonio, Chris Isaih, Shauna Desree, Celeshia Avonne, Franchescia Lily, and Devan Allura.
Husband type: A peurto rican or Colombian, OR CUBAN! is always nice, they make a very pretty color, and the child will have pretty hair! hehe! But Black is ALWAYS good. But for real... my man is gonna be smart, sweet, sensitive, tall, and goofy. And the song work it will be his theme song! If ya get what I mean ;)
Place: NC or North GA, or SW GA.
Favorites
Female Group: DC3
Rock Group: Evanescence and Maroon 5
Male Group: N.E.R.D.
Singer: Christina Aguilera and Alicia Keys
Rapper: Nelly
Rap Group: Ying Yang Twins
Song: Burn
Food: Hot Wings and Steak (w/ ranch)
Quotes:
-"Sometimes the only thing a woman has to hold on is being a bi-|-ch!"
-"Race is not biology, it's psychology; its in the mind"
-"A peach is a peach, a plum is a plum, a kiss ain't a kiss without some tongue"
-"You can attempt to steal my everything, but never my words"
-"Its the people who give the most that have the least"
-"It's always darkest before the dawn"
-"People can always see whats wrong with other people, but never themselves"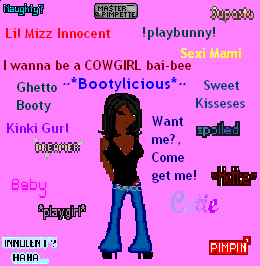 About Me:
-Tall
-Brown
-Thick
-Brown/black hair
-Brown eyes
-Nice
-Compassionate
-Independent
-Phenomenal
-Sensitive
Hobbies and Interests:

-MSN Messenger
-Dancing
-Reading
-Being Dramatic
-Talking
-Music
-Writing (specially' poetry)
-Being myself, independent, and different.
-Colorguard